Enjoy a great Hari Raya Promotions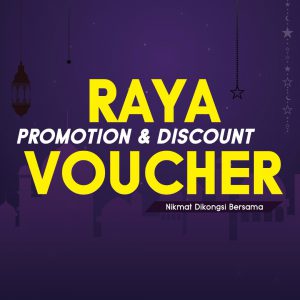 After this solemn month of Ramadan comes the Syawal celebration. This is when we kick off the Hari Raya Puasa celebration. It is a time where people gather around to get together and enjoy the Hari Raya Puasa.
Nikmat Dikongsi Bersama
So you're looking for promotions? A lot of Promotions from us for Hari Raya, we have free seats for everyone and insane discounts to be offered.
This is the list of courses offered with Hari Raya Promotion:
Earthing & Electrical Protection *HOT
HVAC Ducting & Piping Design *HOT
Practical Class – Fiber Optic Design, Installation & Testing
Understanding Of Uniform Building By Law (UBBL)
Practical Class – Electrical Installation – Inspection & Testing
Variable Refrigerant Flow (VRF/VRV) System Operation & Maintenance
Air Conditioning Systems For Non Air Conditioning Engineers
Practical Class – Sketch Up V-Ray Professional (Fast & Effective Technique)
Don't miss this great promotions
Interested with these courses?   Register Now!!
#HRDF training provider #training provider Malaysia #CCD point Cidb #school of professional #technical training #management training #softskill training #in house training #best training provider Malaysia #HRDF Claimable training