New Year Promotion 2019 – Analisis Keperluan Latihan (TNA)
As we celebrating this new year of 2019, we are ready to welcome you with all the glitz, great courses and more promotions.
For this New Year Promotion, School of Professional are proud to give 10 seats FREE and 10 seats with 50% discount for Analisis Keperluan Latihan (TNA) Course giveaway.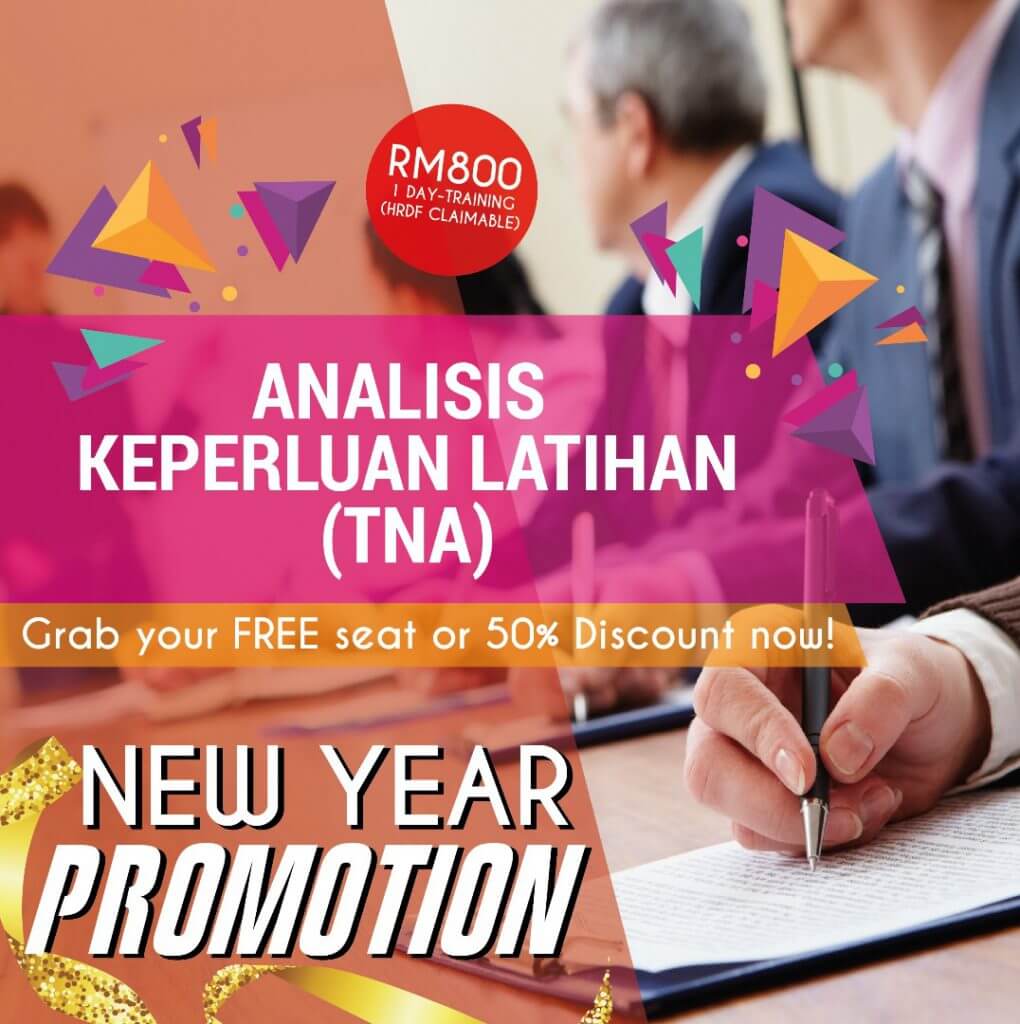 Term and condition.
Free seats will be determined based on these criteria:
Only 10 seats FREE and 10 seats with 50% discount.
Registration must be through HRDF Registered Company & 1 seat for each company only.
This promotion valid for January Session
Submission must be received by SOP before the dateline (7 days before training) and through Promo Registration Form.
Awarded registrants cannot substitute or transfer their seats to other participant/registrant/company.
These free seats cannot be transferred to other session in future if the course cancelled/postponed.
No refund or convert to cash if the courses cancelled/postponed.
We will notify awarded registrant by e-mail or call.
SOP reserves the right to make any amendments/ or changes to the program, venue, trainer replacement, and /or topics it warranted by circumstances beyond its control.
Don't miss this great promotions
Interested with these courses?   Register Now!!
#HRDF training provider #training provider Malaysia #CCD point Cidb #school of professional #technical training #management training #softskill training #in house training #best training provider Malaysia #HRDF Claimable training